Enjoy an evening of mystery and sensory exploration with Dining in the Dark. We hope you're not afraid of the dark because you will be blindfolded throughout this fabulous three-course meal. The theory is that, when we can't see our food, our senses of smell and taste are strengthened, so the meal's flavours and scents are in turn made even more tantalising. 
On select Wednesdays, Willow Dining will be turning off the lights and turning up the flavour for this unique dining experience. Prepare to put your taste buds to the test as you distinguish between the flavours and scents of the delicious food in front of you!
What to expect at Dining in the Dark
We often underestimate the power of our vision when it comes to enjoying food. Our minds tend to play tricks on us, making us believe that the appearance of a dish determines its taste. We may even dismiss an entire meal simply because it contains an ingredient we typically dislike. How many times have we judged the flavour of a dish before even taking a single bite, not willing to step out of our comfort zones?
At this dinner you will need to say goodbye to all preconceptions, because you will be relying on taste alone throughout this meal. With an eyemask securely in place, you will be guided through the dimly lit restaurant to your designated table. Once seated you will embark on a culinary journey of three delectable courses.
Meat, seafood and vegetarian options are all available, but the menu is a complete surprise, so you'll only know what you're going to eat once you're eating it. Get ready to indulge in crispy delights, vibrant flavours and soft textures all while enveloped in darkness.
Where is Dining in the Dark?
This unique gastronomical experience will be taking place at Willow Dining – a funky restaurant with a vibrant atmosphere. They serve up delicious Mediterranean bites inside this charming space that's located just a two-minute walk from the beach. Everything is made fresh daily and the delectable dishes will have you licking your lips in no time.
Dining in the Dark Reviews
Food tasted fabulous, It was fun.

Excellent Experience, food was amazing highly recommend.

Such a blast! I would love to do another!
Enjoy the challenge of figuring out the various components of each dish, and perhaps even trying foods you would typically avoid. Without visual distractions, you are fully immersed in the world of taste, allowing your palate to be the ultimate judge. To ensure your meal suits your specific dietary requirements, you will have the opportunity to choose between a vegetarian, seafood or meat menu beforehand. Beyond this, the specifics of the meal remain a secret.
Willow Dining offers Dining in the Dark on select Wednesdays at two different time slots, 6 pm and 8:30 pm, and tickets are $110 per person. Places are limited, so we advise that you secure your spot soon. Are you ready to step into the darkness and discover a whole new world of flavour?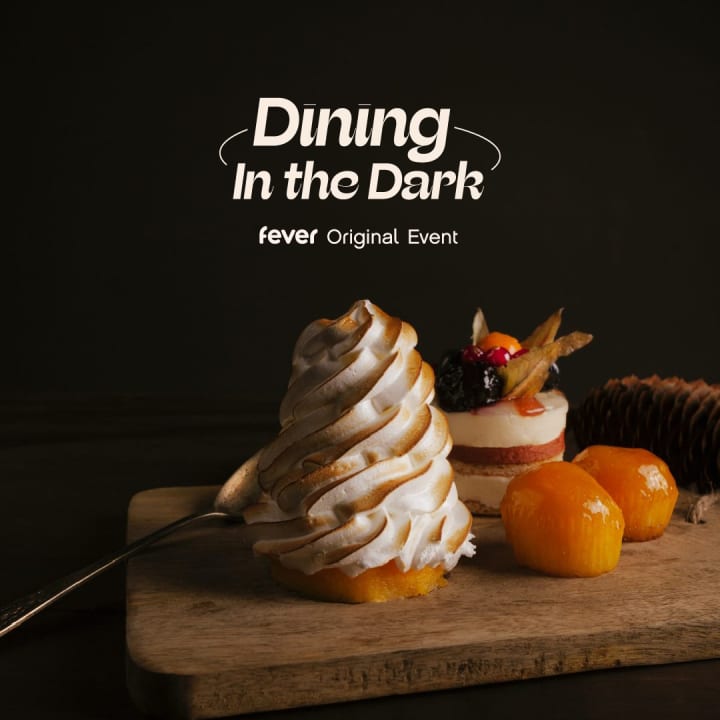 Dining in the Dark: A Unique Blindfolded Dining Experience at Willow Dining
November 8, 2023 6:00 PM
A$110.00
---