The gates are now open until December 9 for The NBA Exhibition at Queens Plaza in Brisbane. Combining a 70-year-long history with the incredible players now playing, this exhibition will take fans on a journey through the NBA. Get your tickets now to walk through 20 themed zones that include memorabilia, VR technology and interactive elements. Whether you're a major basketball fan or just getting into the sport, this exhibition will have you vying for centre court in no time. 
What To Expect At The NBA Exhibition
This bespoke experience is the NBA's first and only global touring exhibition.  The exhibition gives visitors the unique opportunity to learn more about iconic basketball players, past and present, as well as the history of the NBA. Throughout the 20 themed zones, there will be a variety of opportunities to test your basketball skills and expand your NBA knowledge. See quotes by famous players, uniforms of different teams, as well as other autographed memorabilia. 
The NBA Exhibition also features interactive games, digital projections and virtual reality adventures that will keep you captivated. Marvel at the vast collection of over 50 pieces of exclusive memorabilia items like autographed photos, balls and shoes, and spot the apparel your favourite players have played in. Once you've completed your tour of the exhibition you can end off in the exhibition gift shop, and purchase exclusive NBA merchandise. 
Who Is The NBA Exhibition For?
This exhibition is for both basketball enthusiasts and newcomers. It's a family-friendly experience where parents can share their love of basketball with their children, and where friends can come together to enjoy a day out. The interactive elements and engaging exhibits ensure that visitors of all ages, from kids to seniors, will find something to enjoy and learn from.
The NBA Exhibition is not just for those who can dunk a basketball; it's for anyone who appreciates the excitement, history, and cultural significance of the NBA. Even if you don't know too much about the sport, after walking through the exhibition you'll be clued up! 
Tickets
The ticketing options are designed to accommodate various preferences and group sizes, ensuring that everyone can enjoy this extraordinary experience. Standard tickets for the NBA Exhibition start at just $32, and for those planning to visit with friends or family, the exhibition also offers group and family bundles. These options come with special discounts, making it an even more cost-effective way to enjoy the NBA Exhibition together.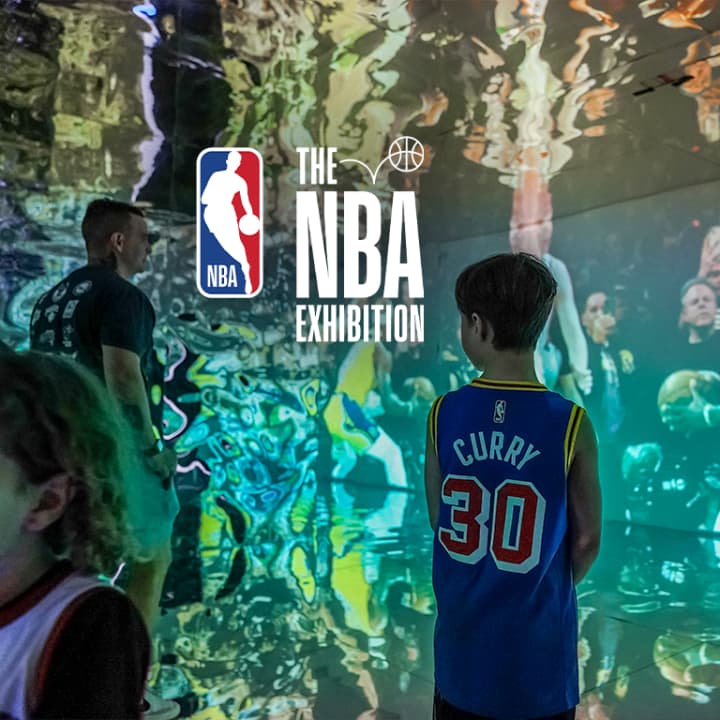 ---