Tickets are now on sale for The Art of Banksy: "Without Limits", which will open in May 2023 at Queens Plaza Brisbane. After its previous global success the event is finally opening to Australian audiences, and it's pulling out all the stops. For residents of the Gold Coast, this is a great opportunity to see the first Banksy exhibition in Queensland.
Whether you are well versed in the art world, or not, Banksy is a name that most people recognise. Which is ironic, seeing as no one knows who he is. What started out as a few dissident graffiti murals in the 90s has now morphed into the signature iconography of one of the most famous contemporary artists. 
Get your tickets to this museum quality exhibition in Brisbane.
His imagery, at first glance seemingly simple and innocent, tackles big topics such as the absurdity of war, police brutality, social inequality, as well as political tensions, climate change, consumerism, human and animal rights issues, and the war in Ukraine.
In The Art of Banksy: "Without Limits" you will be able to view over 150 pieces that have been sourced and collected from around the world. These include his original art, prints on different kinds of materials, photos, sculptures, installations and murals. Some of his works have even been reproduced with his stencil technique, exclusively for the exhibition. It will definitely be worth the drive down to Brisbane!
Be inspired by the tongue in cheek art of Banksy.
This museum-quality production will be unlike any art exhibition you have been to before, and the work of Banksy will keep you captivated throughout. The interior exhibits will be divided into 4 main sections, The Infinity Room, Dismaland Experience, Murals, and Louis Michel. These are all major thematic works that have been done by Banksy. Each of these sections will give you detailed insight into Banksy's motives for creating them, as well as their meaning and impact on audiences at the time. 
This art experience will take you deep into the mind and world of Banksy. It will include video documentaries, audio guides and accompanying information that give viewers a deeper understanding and insight into his work and who he is as an artist – identity not included. 
If you're on the Gold Coast, definitely consider taking a trip to Brisbane to see the exhibition of this world-renowned street artist. It will be well worth the journey!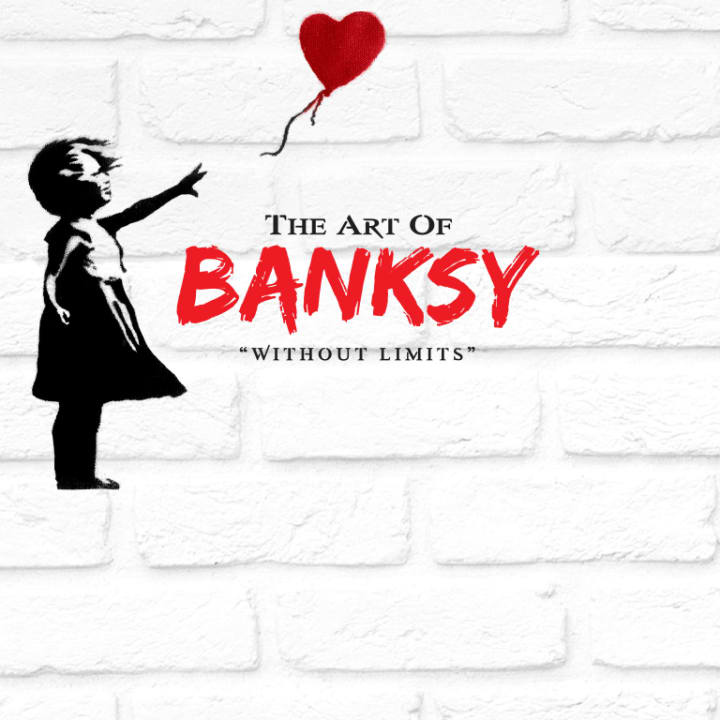 The Art of Banksy: "Without Limits" Exhibition
---